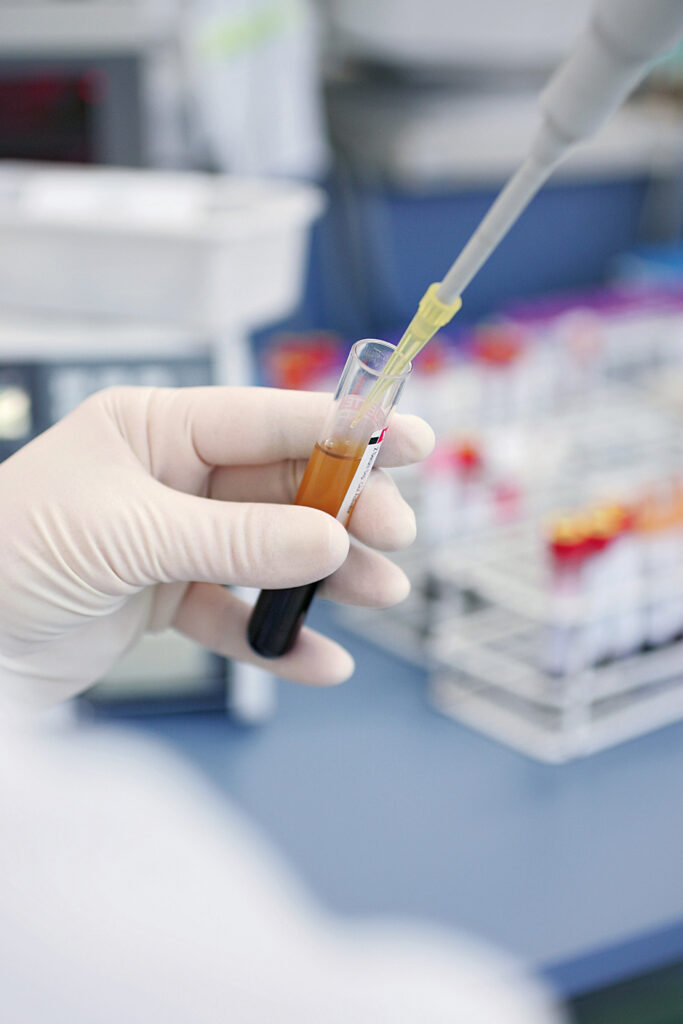 Clinical Bioanalysis
Bioanalytical Services Performed under
"Good Clinical Laboratory Practice" (GCLP)
With over 20 years of bioanalytical experiences and multiple clinical studies from phase I to phase IV performed, FyoniBio offers extensive bioanalytical services to support the clinical development of any biopharmaceutical drug – from small oligonucleotides to large proteins.
Our core competencies are the evaluation of pharmacokinetic and pharmacodynamic characteristics of biotherapeutics as well as their immunogenicity when applied in patients. Therefore, drug-tailored sophisticated assays and techniques are developed to meet customer-specific requirements.
The portfolio is complimented by analysis of single nucleotide polymorphisms (SNP), such as the Fcγ receptor SNPs, supporting patient selection and stratification. Additionally, we can support your clinical trial by monitoring the presence and fraction of various immune cell populations in patients and by checking for specific immune functions.
Working with us you can rely on sound knowledge of bioassay development and validation as well as routine sample analysis according to the current ICH, FDA and EMA guidelines and compliance with ISO 9001 and "Good Clinical Laboratory Practice" (GCLP).
Do you need more information? Get in touch with our analytical experts to discuss how FyoniBio can support your clinical drug development program .
---
Our Core Competencies
Project consultancy
Assay establishment
Assay validation according to current guidelines
Bioanalysis of clinical samples
Immunomonitoring of clinical trials
Sample storage under
24/7 controlled conditions
Available Technologies
ELISA in all formats
Electrochemiluminescence (MSD)
Mass spectrometry (LC-MS/MS) based PK analysis
Flow cytometry
Cytotoxicity & cellular immunoassays
DNA melting curve analytics (LightCycler®)
Learn more about our Immunogenicity, PK and PD Testing Capabilities
---
Analysis for anti-drug-antibodies (ADAs) using screening/ confirmatory/ titration assays
Analysis of ADA for neutralizing activity
Pharmocokinetic analysis (PK)
Biomarker serum levels (PD)
Cytokine release
Cellular immune status (CD marker)
Immune cell function (e.g., CDC activity)
Genetic mutations (SNP)
---
Downloads