Mass Spectrometry Services for Protein and Glycan Analysis
Precise Biochemical Protein Characterization
Mass spectrometry (MS) analysis can address most of the critical quality attributes (CQA) of biotherapeutics, e.g., integrity, glycosylation, and other posttranslational modifications (PTM). Therefore, it is an extremely useful tool for product characterization and quality control.
Our MS experts can perform state-of-the-art and advanced high-resolution analytical mass spectromertry methods for all types of biomolecules, such as antibodies, bispecifics, antibody-drug conjugates, fusion proteins, oligonucleotides and serum biomarker. Thereby, FyoniBio can support the development, production and application of your product with accurate, reliable and reproducible data.
Our Core Competencies in Mass Spectrometry Services for Protein and Glycan Analysis
Analysis of intact protein mass
Fab/Fc analysis for antibodies
N-glycan profiling with RapiFluor® labeling employing in-house developed software for QTOF MS: GlycoFiler®
O-glycoprofiling with 2-AB labeling
Peptide mapping and PTM analysis
Glycopeptide profiling
Analysis of disulfide bridges
Analysis of antibody-drug conjugates (DAR)
HCP analysis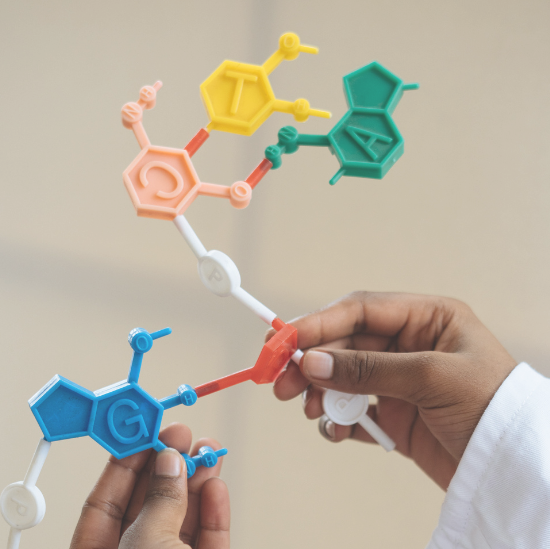 ---
Measurement of the intact mass serves as initial statement about the integrity of your molecule. Data from intact mass analysis often indicate where more detailed or site-specific analyses are needed.
In-depth analyses of glycan moieties, like N-glycan profiling, applying the GlycoFiler® solution, O-glycan profiling with 2-AB or last but not least peptide mapping and multi attribute monitoring refine the current status of your molecule.
Localization and quantification of posttranslational modifications can be assessed through LC-MS of proteolytic digests with trypsin, Asp-N, Glu-C, Lys-C or others.
For monoclonal antibodies, bispecifics or antibody-drug-conjugates our middle-up approaches allow for distinctive Fab/Fc analyses and calculation of DAR.
With our comprehensive portfolio of UPLC-QTOF-MS/MS methods and severe competence we provide transparent investigation of your product. Data communication is feasible in various ways, e.g., either as short report with no time delay or as a detailed scientific report with background and methodology.
---
Mass Spectrometry Services: Available Technologies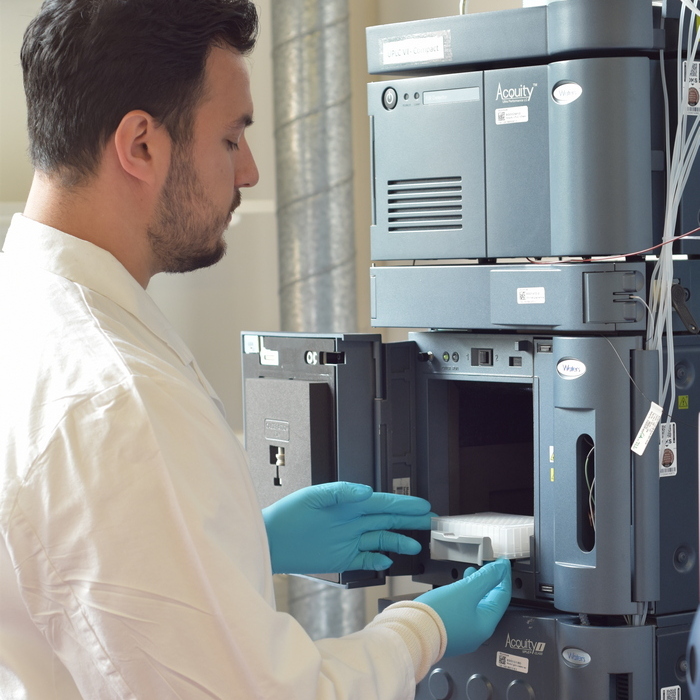 High resolution UPLC-MS with minimized dead volume
Chromatography C4, C18, IC, SEC, HILIC
Various labelings for sensitive glycoprofiling (RapiFluor®, 2-AB)
Sample preparation and purification
Protein dissociation and reduction
All types of proteolytic digestion
Specific N-/O-deglycosylation and trimming of glycans
In-gel-digestion (protein identification of 2D-spots)
Mascot database queries
BiopharmaCompass
---
UPLC-MS Instrumentation
Waters UPLC-I-Class PDA and FLR detector coupled to Bruker Impact II QTOF-MS

high resolution up to R~50000
provides highest resolution and mass accuracy
applicable for analysis of intact proteins, peptides and when highest sensitivity is required
Waters UPLC-I-Class with FLR detection coupled to Bruker Compact QTOF

workhorse for glycans
also suitable for peptides, antibody fragments and small proteins (<30kDa)
Standalone Waters UPLC-I-Class with FLR detection

empower database system
for chromatographic methods that do not require MS
analysis of small molecules and for high throughput applications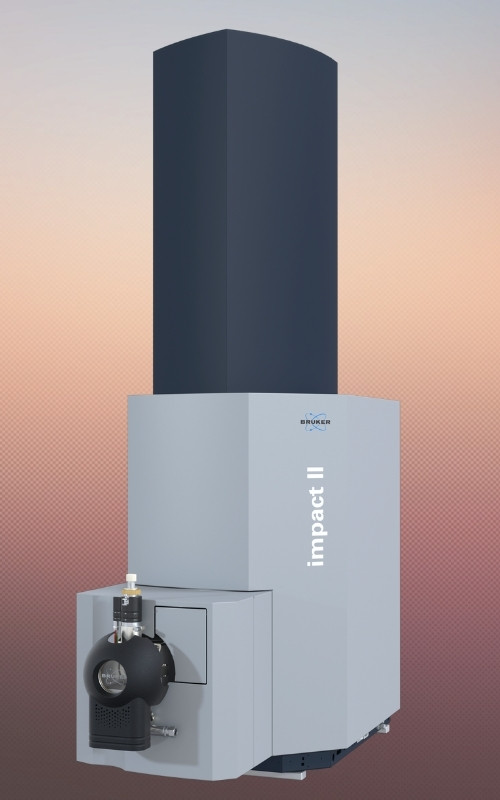 We commit with passion to satisfy every customers' expectations in gaining valuable knowledge about their products.
---
Contact us for a quote or more information about our mass spectrometry services.
Frequently Asked Questions (FAQ) for Mass Spectrometry Services
How do I detect posttranslational modifications?
Posttranslational modifications are mostly connected to mass differences of the modified protein. These can be detected globally by intact mass measurement or site-specifically via peptide mapping.
Is my protein N-/O-glycosylated?
Although most N- and O-glycopeptides can be detected through peptide mapping, the most sensitive and reliable detection of N-glycosylation is enzymatic release with N-glycosidase and fluorescence labeling. RapiFluor is a reliable and sensitive labeling reagent regarding both, fluorescence and MS signal intensity. Fluorescent labeling with 2AB or procainamide are available to analyze the O-glycosylation profile of proteins.
Besides N- and O-glycosylation, what are the most prominent PTMs of biotherapeutics?
Most proteins are sensitive to oxidation of methionine and in rare cases also of tryptophan or histidine. Deamidation of asparagine and to a lower extent of glutamine is often seen as well as hydroxylation of proline and lysine. Further modifications are scrambling of disulfide bridges, glycation, phosphorylation, sulfation and terminal truncations.
For more relevant information and additional FAQs check also the FAQ section in our resource center.
---
Mass Spectrometry Services at FyoniBio – Related Content
Learn more about our glycan profiling capabilities.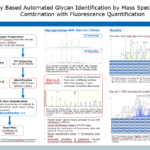 Read about how our GlycoFiler® software can be used for automated glycan identification in mass spectrometric data analysis.
---
Mass Spectrometry Services at FyoniBio – Downloads