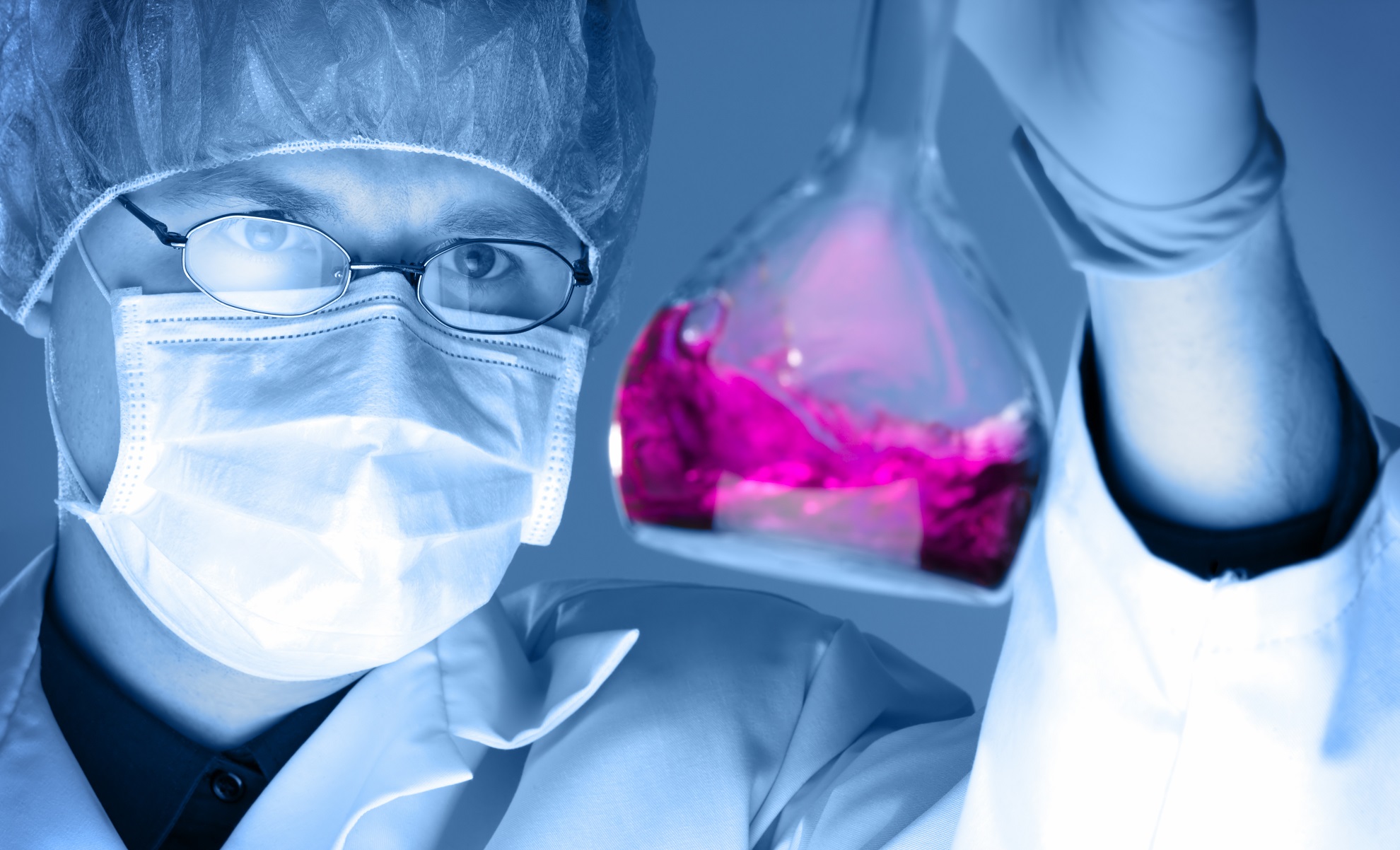 Glycosylation is dependent on the host cell line. Biotherapeutic glycoproteins produced in hamster or mouse cell lines carry non-human and significantly different glycosylation, in some cases this leads to severe immunogenic reactions. Modification and control of posttranslational modifications, especially glycosylation, is a key feature for the development of biotherapeutics due to its strong effects on key properties such as bioactivity, solubility, stability, serum half-life and immunogenicity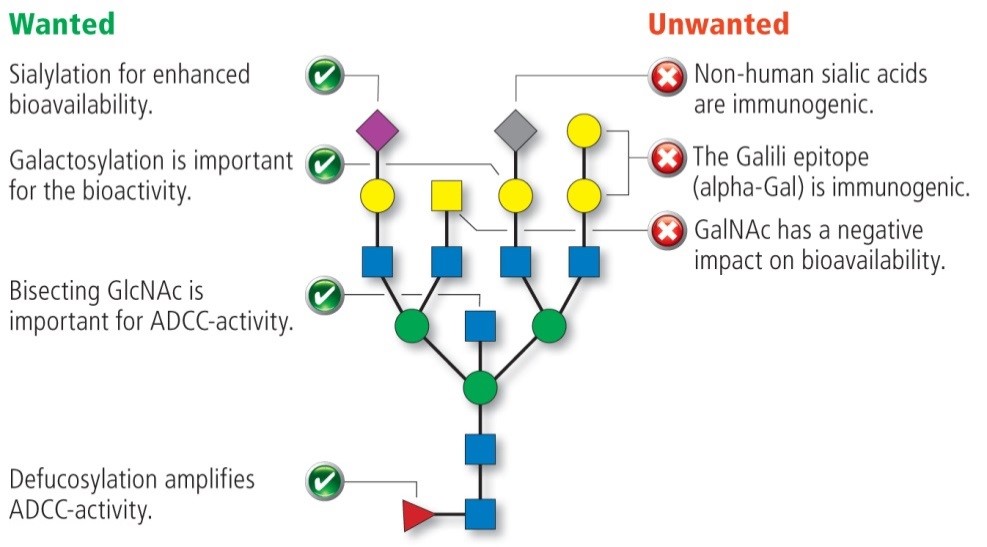 Since different products need different glycosylation characteristics for their optimal activity,
we have generated a set of GEX® cell lines with the following attributes:
mAbExpress® for antibodies with high sialylation and with core-fucosylation
mAbExpressF- for antibodies with high sialylation and without core-fucosylation (ADCC enhancement)
SialoMax® used for complex glycoproteins where high sialylation and high core fucosylation is required
SialoFlex® allows gradual adjustment of the sialylation degree for screening of the optimal content of sialic acid on a product.
FucoFlex® allows the adjustment of the fucosylation degree for screening of the optimal content of fucose for the respective product.
Further glycoengineered cell lines are continuously developed. Examples include a cell line for the production of glycoproteins with high amounts of mannose-6-phosphate (e.g., in the field of enzyme replacement therapy) and SialoMax®, glycoengineered to eliminate N-glycan-linked GalNAc for products with further reduced serum clearance.
Regulatory Approval/Endorsement
GlycoExpress® (GEX®) derived glycoproteins have been approved by regulatory authorities around the world (incl. FDA, PEI and BfArM) for use in clinical trials in humans. For GEX® no viruses, nor viral particles, nor reverse transcriptase activity have been detected with any of the large ICH compliant test panels performed so far.
Regulatory bodies (FDA and EMA) stated that the cell line characterization performed is in accordance to appropriate guidance and market entry is deemed to be unproblematic.
Process Platform with Superior Economy
Platform manufacturing process with reliable outcome
Minimized batch-to-batch variations
Homogenous, stable and fully human glycosylation patterns
Stable protein quality resulting in reduced downstream costs
Minimal product aggregation at increased yields
Cost effective large scale production
Table: Yields for different product classes
| | |
| --- | --- |
| Product Class | Productivity* |
| IgG (high and low core fucose) | 15-30 g/L |
| IgA | 10-15 g/L |
| IgM | ~3 g/L |
| FSH | ~4 g/L |
| Factor VII | ~2 g/L |
*Yield per 30-40 day perfusion run per liter bioreactor volume
The complete cell line development, process development and analytical development can be performed at FyoniBio. This set up ensures all know-how and optimal quality and speed for the transition into GMP manufacturing and clinical development.
To date, more than 40 GMP production runs have been performed with GEX® cell lines within different projects, showing unique reproducibility with no measurable differences between batches, batch sizes, process adaptions, scales and production sites, all of which guarantees flexible and reliable production with highly reproducible quality. These GMP runs include various bioreactor sizes up to 1000 L.
Downloads
GlycoExpress Flyer